The 6 week Christmas countdown has started - I always feel like this time of year flies by so fast! 
I've just returned back to Devon from my first Christmas event of the year in London, and definitely starting to feel festive - the Dartmouth Christmas lights are starting to be put up, the shop is slowly getting a Christmas makeover and I've even started with the Christmas music! 
During this time, I always like to look back at the last year, and I can't believe how much the amberhoney brand has grown so much since last Christmas. I've been so lucky to meet, work with, and even start to stock some amazing local small businesses; so I thought I would put together a little gift guide featuring them!
Whether you want to try shopping a bit more sustainably, or find more unique, one of a kind presents, this gift guide is full of amazing ideas for all the people in your life and also has the added benefit of coming from passionate entrepreneurs based right here in our gorgeous county of Devon. 
So why not get your favourite Christmassy film on, grab a hot chocolate and get cosy up to read up on 9 places to shop for your loved ones this Christmas.
1) That Crafty Stitch
For a unique gift that will suit absolutely anybody, look no further than this Beginner Scarf Kit from That Crafty Stitch! Sam has built up an amazing knitting empire, with this easy to follow kit containing everything you need to create your very own cosy scarf, including all the your colour choice of yarn, tools and even video tutorials! 
Follow That Crafty Stitch on Instagram
2) Wild Rising Skincare
Dani at Wild Rising Skincare has created an amazing brand of natural organic skincare, that we so excited to also stock in our Dartmouth Store. I have used her products for a while now and I am a complete convert to her brand for skin and hair! The Mane Event Hair Gift Set makes the perfect present for any hair type, and comes with the amazing Tamed hair oil, branded comb and stain scrunchie. 
Follow Wild Rising on Instagram
3) Kathleen Kelly Jewellery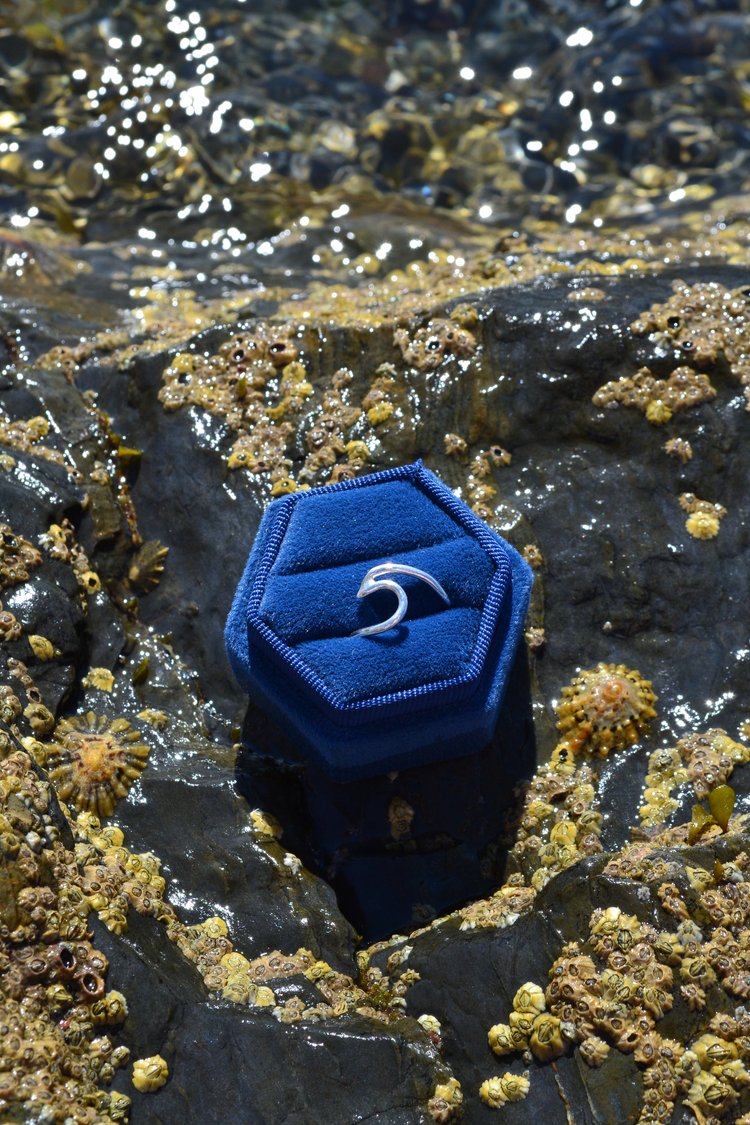 This Sterling Silver Wave Ring is created by the talented Kathleen Kelly Jewellery, and would make the perfect gift for anyone who loves the waves and the ocean. All pieces are handmade by Kathleen from high quality sterling silver, so this ring is not only a lovely reminder of the sea, but will last for years to come. 
Shop Sterling Silver Wave Ring
Follow Kathleen Kelly Jewellery on Instagram
4) Rosie Meringue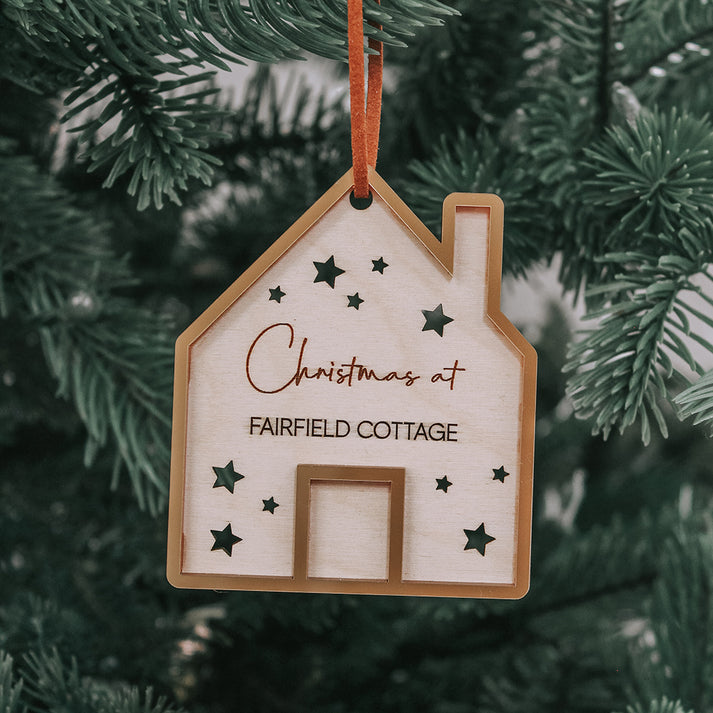 Rosie's fabulous range of natural Scandinavian inspired home décor pieces are all made by hand using sustainably sourced birch wood. As they can be personalised, they are a lovely thoughtful gift for someone whose had a new baby, pet, wedding, engagement or home this year. I love this House Personalised Bauble that can be personalised with a house or family name to be treasured every year at Christmas.
Follow Rosie Meringue on Instagram
5) In Bloom
The Festive Florist Choice from In Bloom Floristry is a gorgeous alternative to a traditional bouquet, and makes it a great present idea for anyone who loves flowers and colour. Natalie is based in Torquay and describes herself as a "rebel florist" with amazing creations for both gifts and events. 
Shop Festive Florist Choice Bouquet
Follow In Bloom Floristry on Instagram
6) Jack Wotton Art
Jack's artwork has always featured under the name of amberhoney, but due to the amazing growth and popularity of his work, he is now branching out and building his brand under his own name. His collection has been growing steadily over the last year with his unique minimalist but detailed style on recycled paper looking great in any home. This Stag Art Print is a great way to gift something with a Christmas theme, but that can be also displayed all year. 
 Jack's website is coming soon! 
Follow Jack Wotton Art on Instagram
7) Naked Palm Jewellery
Toriee's brand Naked Palm has been in our Dartmouth store for a little while now and draws so many compliments! She designs all of her jewellery, which is made ethically and by talented craftsmen, and then packaged in the most beautiful gift boxes. I love this Palm Ring, featuring one of her hand drawn designs, which is available in both in 14K Gold Vermeil & 925 Sterling Silver and makes the perfect gift for anyone who loves their jewellery. 
Shop 14K Gold Vermeil Palm Ring
Follow Naked Palm on Instagram
8) Devon Seaweed Company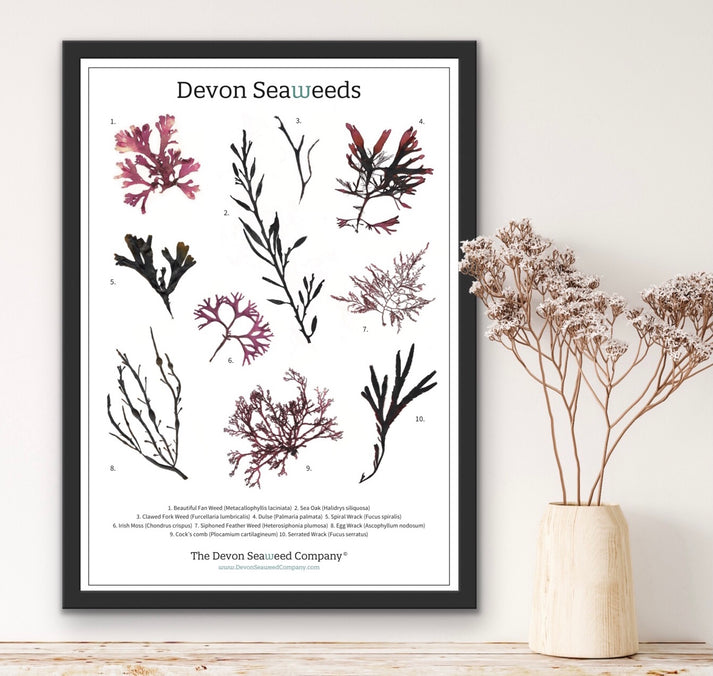 Our friends at the Devon Seaweed Company create the prettiest home décor featuring prints of seaweed they have pressed themselves sourced from Devon beaches. We have stocked them in the shop for a while now and their products are always flying off the shelves! One of the most popular items is their Devon Seaweeds poster which make a lovely present for anyone who loves the Devon coastline this Christmas. 
Follow Devon Seaweed Company on Instagram
9) amberhoney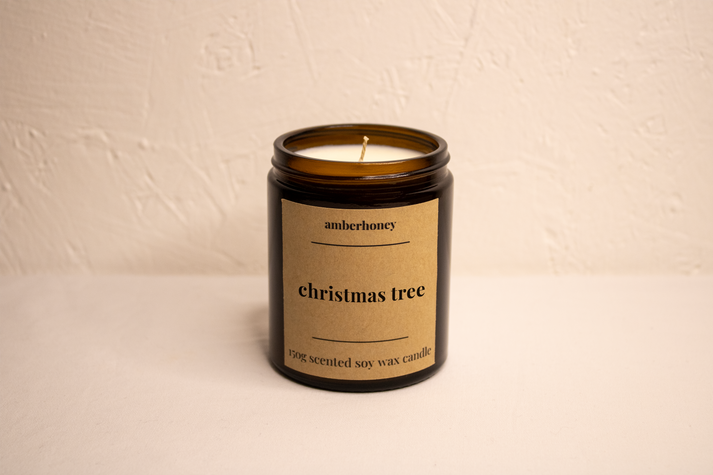 I couldn't make a Devon gift guide without including my own business! amberhoney soy wax candles & melts are available in 6 signature scents, with limited edition scents launched every season. All products are hand poured in our brick and mortar shop in Dartmouth, Devon. One of the most popular scents at the moment is christmas tree - perfect for getting your home ready for the festive season! 
Shop christmas tree soy wax candle